Although AT&T acquired DirecTV months ago, we have still be unable to reach an agreement with them about integrating the former DirecTV employees into the core business. While those discussions continue, CWA has decided to move forward by starting negotiations exclusively for those employees. To that end, All District 9 Locals have been asked to put forward the name(s) of candidates from their jurisdiction.
CWA 9003 is proud to nominate Mark Thames. Here is his statement: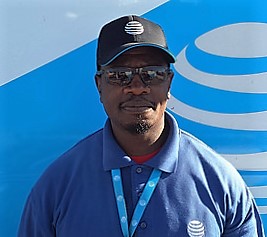 "Hello my name is Mark Thames, and I have been working for Direct TV for 5 years, 8 months out of the Lancaster yard. I'm a Tech 3. I would like to be able to be a voice for the Techs so that we can have fairness in the workplace, be paid fair for the work task and have great medical for us and our family, and not be taken advantage of by the Company."
 To read something about candidates from other Locals, you may visit the D9 webpage.