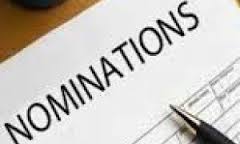 In accordance with CWA 9003 Bylaws, formal notice is hereby given announcing nominations for Local Officers and Executive Board members.  Nominations will take place at the next General Membership meeting on September 17, 2014.
Election of Officers and Executive Board Members shall be by secret ballot cast during the month of October. Ballots shall be mailed to each member's last known home address.  A runoff election, if required, shall be held in November. If a tie still exists and a second runoff is required, it shall be held in December.
General Membership Meeting
Wednesday, September 17, 2014 at 6:30 p.m.
825 So. Victory Blvd.
Burbank, CA 91502
(818) 845-9003
Each workplace Union Bulletin should be posted with an Official Notice (download poster here).