The Education Committee is putting together another Art Play Night right here at the Local hall on Friday, June 10.  Doors open at 7:30pm & painting begins promptly at 8pm.
A professional art instructor will guide participants in painting their own interpretation of a selected piece.
 It will be a fun-filled night.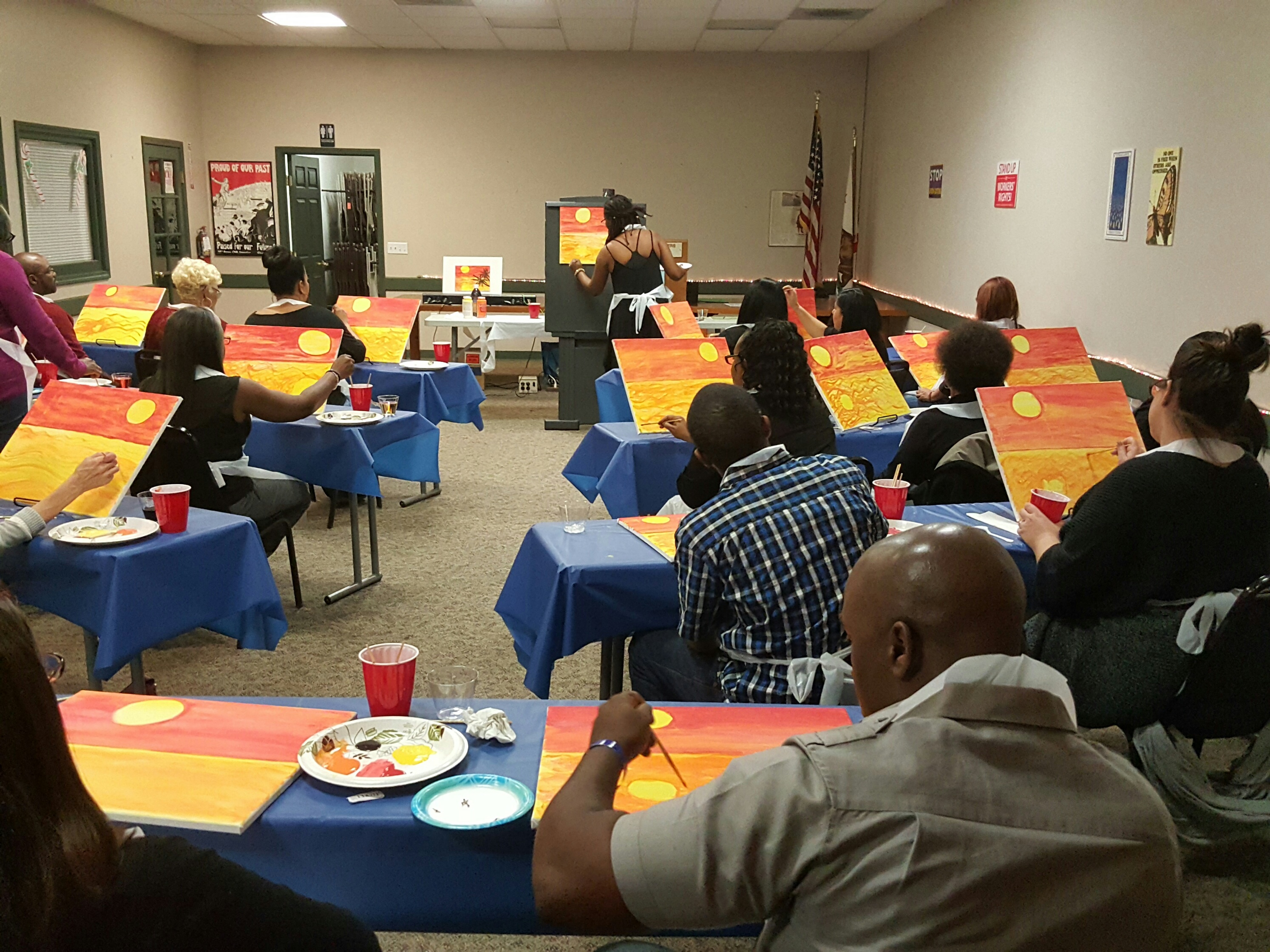 Please download the Art Play event flyer for sharing at your workplace or with friends.
Tickets are being sold for $20 per person on a 1st come, 1st served basis due to limited seating.  So, get your tickets now!  Ask your steward about tickets or call the Local office at 818-845-9003 for more information.
You may also contact Education Committee Chair Myesha Glover directly for assistance.  We hope you can join us.