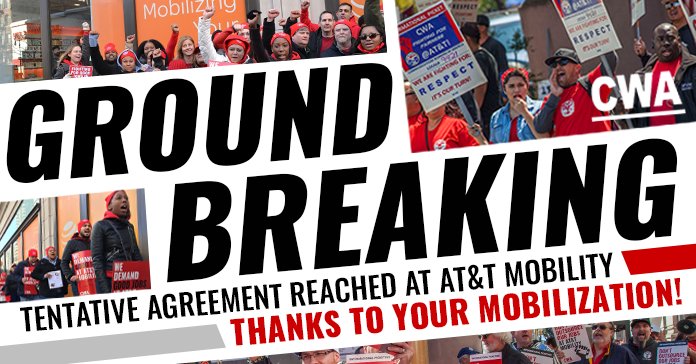 A tentative agreement was reached between CWA and AT&T covering over 21,000 wireless workers in 36 states.  This agreement includes a 10.1 % raise over 4 years and job security protections in the event a retail store or call center closes.
Ballots for CWA 9003 members were mailed out on Friday, December 22.   ALL BALLOTS MUST BE RETURNED NO LATER THAN January 12, 2018 in order to be counted.
If you have NOT received or do not have a ballot, please contact the Local immediately to request a duplicate. Call 818-845-9003.